Food Drive at Valley Road School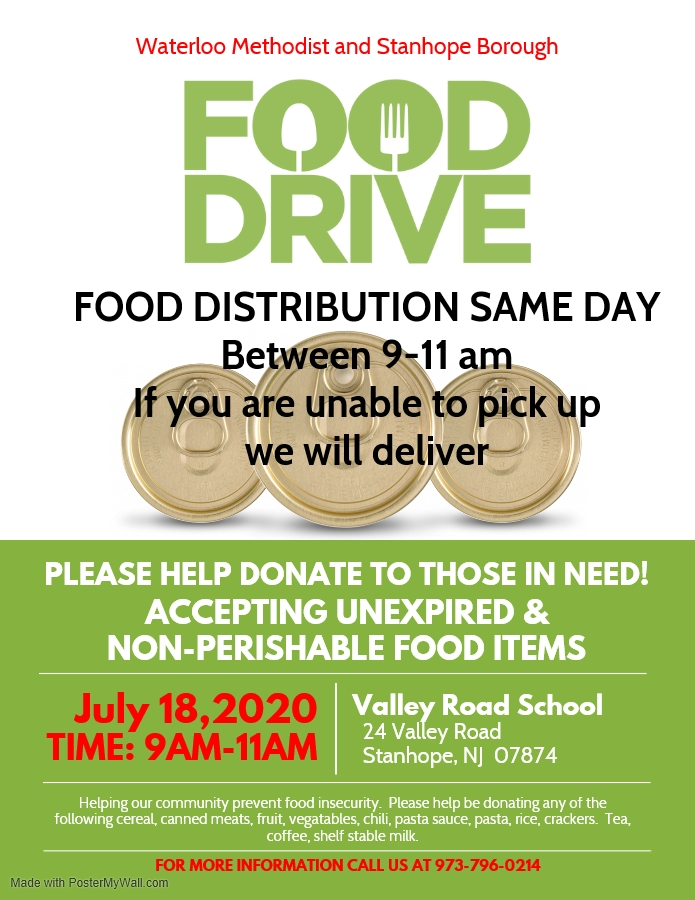 On Saturday, July 18th, 2020, Food Drive Distribution at Valley Road School. (24 Valley Road) This event is being sponsored by the Waterloo Methodist Church and Stanhope Borough.
Time : 9:00am to 11:00am.
Donations are still being accepted.
Food donations will be distributed to anyone in need, no questions asked, no judgments made. If you know anyone in need that cannot get to the school, call 973 -796-0214 and arrangements will be made to drop off at their home.
Related Events