Free Thanksgiving Meal for Those in Need
November 25, 2021 @ 10:00 am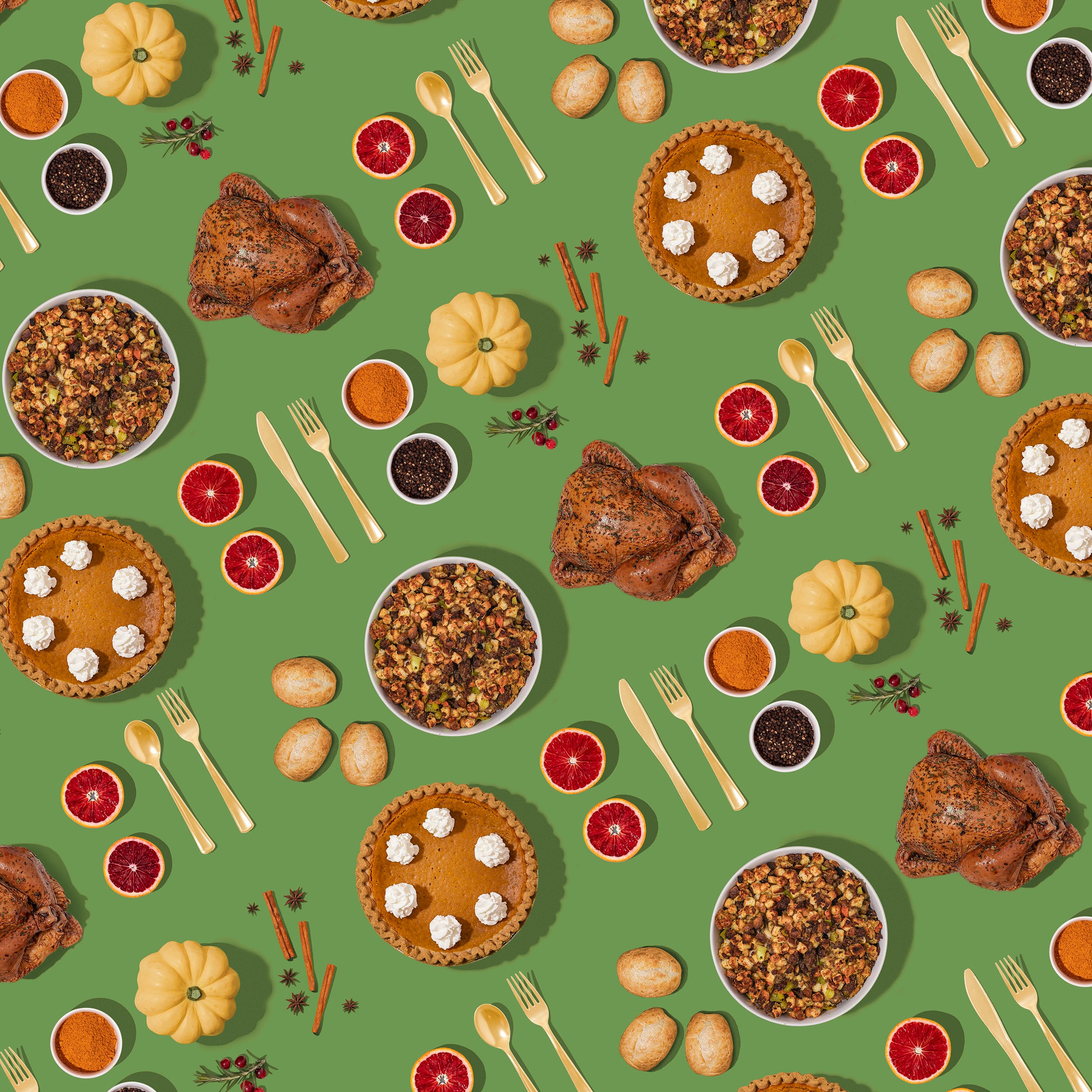 The Hopatcong Police Department has partnered with local businesses to provide a hot meal to residents in need this Thanksgiving. The residents of Hopatcong, Netcong, Stanhope and Byram are all welcome.
When: Thanksgiving Day (November 25, 2021) from 10:00am to 1:00pm
Where: Definace Co. #3 Firehouse  43 Hopatchung Road, Hopatcong, NJ 07843 (This is the firehouse in the center of town. )
Food and supplies have graciously been donated by: Hopatcong PBA Local 149, Hopatcong Police Department Volunteers, The Grotto, E&T Deli, Knot Just Pizza, and many more!
If you can't pick up the food, just let them know. They will gladly deliver to you. Contact them to sign up for delivery.
Contact: Ptl. James Still for more information or sign up at 973-398-5000 or email:  JStill@hopatcongpolice.org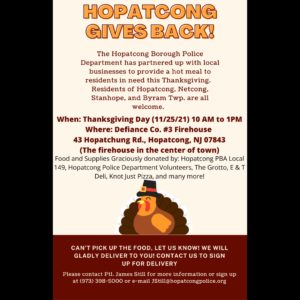 Related Events