Water Chestnut Pull on Lake Musconetcong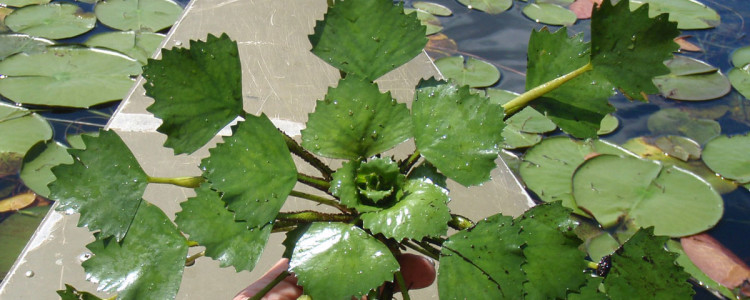 Lake Musconetcong Needs Your Help!  The Water Chestnut is an invasive aquatic plant species which needs to be hand-pulled annually from Lake Musconetcong.  The Water Chestnut depletes oxygen in the water for aquatic life and makes it difficult to navigate the lake by boat.  Canoes and kayaks will be used to access the parts of the lake which cannot be reached with the weed harvester.  Water Chestnut is weakly rooted and easily removed by hand.  Join us on Saturday, July 15th from 10:00am to 2:00pm. (Rain Date: Sunday, July 16th) We will be meeting at Port Morris Park (23 Washington Street, Landing, NJ).  Please bring your kayaks and canoes, life vests, sunscreen and dress appropriately.  Participants must be 16 years old or older.  No experience necessary.  Last year approximately 10,000 lbs of water chestnut was removed from the lake.
Contact Taran at 848-702-5819 or email: ambassador@musconetcong.org to pre-register.  Lunch will be provided.  This event is hosted by the AmeriCorps Watershed Ambassador for the Upper Delaware Management Area and they are partnering with the Musconetcong Watershed Association, the Lake Musconetcong Regional Planning Board, Rutgers Cooperative Extension, the Morris County Park Commission and the Hopatcong State Park.
Related Events